- good old retro feelings! -
​
loving and following the 16-bit era, handheld gameplay and the originality and challenge of arcade classics, pixelBOT's style and desired feelings were defined and 100% clear during the first days of concept phase.
combining Konstantins hand-drawn pixelated graphics and frame-by-frame animations with the unique and amazing lo-fi tunes by Slovenian band Phonotrash, pixelBOT EXTREME! has the potential to become a modern classic.
- 1000 ways to kick the bucket! -

pixelBOT's goal always was to become EXTREME! – extremely challenging!
endless brutal traps and fiends will punish your mind and push your patience to the limit!
- legendary levels! -

pixelBOT shoots his way through multi-path, varying levels that need to be replayed for 100% completion.
Every level introduces something new and brings captivating challenges that need to be mastered to succeed in your escape.
aaaaaand – of course there will be epic boss fights!
​
the BOT bravely survived that strange encounter and leaves the lab behind – deep down into the unknown depths below.
Entering the steamy cave, he is directly confronted with the next test: Sizzling laser walls, burning everything to ashes. But of course that's not all – heavy cannons await that never miss their targets!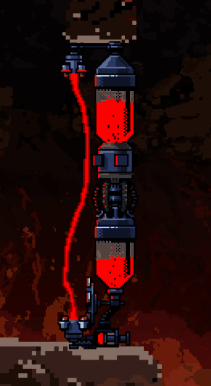 ​
new rockets can be found to fight back – but movements and shots need to be perfectly timed and targeted to dodge those deadly dangers lurking in the cave.
And even when the hot lava is almost melting pixelBOT's metal body, it seems like there's a way out – it's YOUR mission to find it!
​
to be continued...
​
​
​
​
follow us on facebook + twitter!
​
- Rico & Kons